11th VDMA Conference Variant Management
Making variant diversity manageable through connected IT systems
Already for the 11th time, the Maschinenbau-Institut GmbH organizes the VDMA Variant Management Conference. The conference on February 22, 2022, is held under the slogan "Making variant diversity manageable through connected IT systems". The subject of variant management continues to be of central importance to business success for companies with a significant number of product variants. A high number of variants is accompanied by a procedural complexity that has to be handled by sales, design and production. Last but not least, the customer expects an appropriate delivery time for his individualized product in addition to an appropriate price. How can product variety and the associated complexity be efficiently controlled and managed within the company? Smart linking of IT interfaces and the use of an end-to-end variant management platform help companies to manage their product variety sustainably and successfully.
The 11th VDMA Variant Management Conference will show exciting presentations from actual practice in the form of best practice solutions of successful variant management. Which immense advantages Elektrotechnische Werke Fritz Driescher & Söhne GmbH achieves by using the SAE CPQ & variant management platform, you will find out in the reference presentation from 10.50 – 11.20 am.
Further information on the conference can be found on the conference page of the Maschinenbau-Instituts.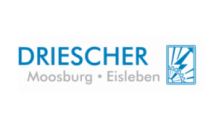 10.50 – 11.20 a.m. – Presentation
Manuel Fischaleck, Head of Construction
Elektrotechnische Werke Fritz Driescher & Söhne GmbH
Manage, configure and successfully sell complex products
Securing and digitalizing know-how: Realizing potential along the entire value chain

Sales Automation: End-to-end process from sales to production

Excite prospects and customers with visual and interactive 3D configuration