CPQ SOFTWARE – SELL COMPLEX PRODUCTS WITH EASE
Implement CPQ software, secure know-how and digitalize your global sales organization
Your technologically complex products, plants or services are fantastic, innovative and the numerous variants make every product truly unique.
For your day-to-day work in sales, you wish you could:
Create correct and appealing quotes as quickly as possible?
Only offer correct prices and feasible configuration variants?
Generate configuration-specific cost calculations automatically?
Quickly react to customer requirements with new order versions?
Work online as well as offline?
Generate order documents in any language?
Convince customers of your organization at first contact?
Then our CPQ system is the right fit for you!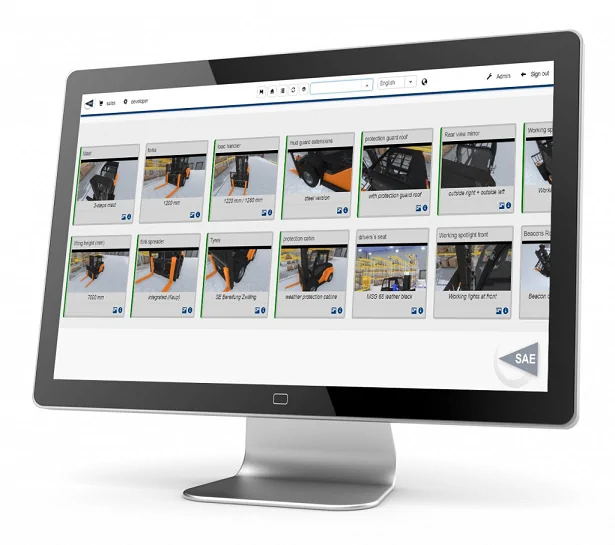 SAE CPQ supports customers in more than 70 countries. 15 years of cross-industry requirements from mid-sized companies as well as global players have formed the powerful functional scope of our standard applications. The result is an innovative CPQ platform for sales, product management, marketing and engineering.
Product configurator software for automatic quote preparation with maximum usability
With SAE CPQ software, companies offer their complex products correctly and convincingly: Products are configured technically correctly (C = configure), individual prices are calculated automatically (P = price) and high-quality quotations are created in all relevant languages at the push of a button (Q = quote). At the same time, our CPQ system ensures technological feasibility and automatically creates the technological bill of materials during the configuration.
This allows you to optimize your processes, perfect your lead times and suitably impress your customers.
The best part is that all quotations are 100% error-free and directly producible. You can send quotes as orders to your ERP system (SAP, ProAlpha, …) with a single click.
Interview: The digital sales of the future
What will the digital sales of the future look like? DIGITAL FUTUREmag's interview with SAE Managing Director Susanne Henkel explores current trends in digitalization and provides precious tips concerning the key criteria when selecting sales software. How sales of the future might look and what role digitalization and artificial intelligence will play in this is also discussed. Read the full interview in DIGITAL FUTUREmag here.
CPQ software adds value to your company!
Your company and your products are unique – our CPQ solution is, too! Our CPQ system offers immense functional scope and is based on our DIY philosophy. We are convinced that customers should be able to master their processes on their own.
Optimally support global sales teams – digitalize expert know-how with ease
With SAE CPQ, any sales employee becomes a marketing genius. The product configurator collects and secures your entire expert know-how and makes it available to all employees worldwide. Our CPQ system enables every user to create technologically and economically feasible quotes on a global scale, without any time-consuming collaborations with production or engineering departments. Consequently, your sales team can focus on what's really important: the customer.
Create perfect quotes in minutes and automate downstream processes
Convince your customers with individualized, appealing quotations. Calculate your prices in real time during the entire quotation process and generate quote variants at a single click. The document can be generated in any language and immediately sent to the customer. The technological bill of materials and the schedule are automatically created during the offer process as well and, if needed, can be transferred to your ERP system together with the configuration.
More high-quality quotations mean more actual quotations and satisfied customers.
You want to make your products come to life, to showcase their functions and unique selling points? Put simply: You want to inspire your prospects? Add the peerless SAE 3D module (U.S. Patent No. 10,762,719) to your CPQ system anytime to be able to interactively configure in a digital twin. The application is intuitive to use, enabling your team to create 3D models following our DIY philosophy, without any external intervention.
100% success rate – holistically impress prospects
Our marketing add-ons allow you to generate new high-quality requests for proposals on your website. Leverage your configuration base to your advantage in online marketing. With our CPQ application's Product Finder, you are able to easily access relevant information about and requirements of your prospects. Consequently, you can recommend the right product to every prospect, showing them that you are the perfect provider for their needs. Emotionally connect with your prospects even in the digital age and present your premium products in Digital Showroom in 3D. This guarantees enthusiasm from the very first second! True customer centricity: 100% customer specific, 100% automated and available 24/7.
Everything under control: Usability and DIY, without any programming
We have developed an easy-to-use CPQ that supports you and your team in any situation. Our CPQ software guarantees maximum usability not only for your sales team but also for the users who generate configurations. We believe that creating set of rules should not be rocket science, which is why our CPQ solution allows you to visualize and document dependencies without any programming or coding know-how.
With every new release, we are further optimizing the usability of our CPQ and expanding the already immense functional scope with innovative features and state-of-the-art technology.
A central database accessible anytime and anywhere
Our web-enabled SAE CPQ platform eliminates data silos and facilitates a continuous system landscape. Data from different systems (ERP, CRM, PLM, PIM, etc.) can be used sustainably and exchanged bidirectionally via existing standard interfaces. SAE CPQ can even process Excel imports and exports at the push of a button. SAE's CPQ solution offers a comprehensive platform: All relevant information is centrally available, your admin and sales teams are optimally supported and all functions can be accessed online as well as offline. Configure and scale your SAE CPQ software according to your business requirements anytime.
Our CPQ software offers even more than our highly innovative product configurator. Our platform connects sales, product management, engineering and production. Support your teams and put the customer front and center.
Offer your innovative products more quickly and successfully than ever before!
We want to demonstrate our unrivaled capabilities – schedule a live demo today.
We are looking forward to meeting you!
SAE´s product configurator – all benefits at a glance:
Maximum usability and short training times for users
Error-free quotations and shortened lead times
Single source of truth, meaning that all your data is up-to-date in one single application
Transfer data to ERP with a single click
Flexibly expandable with the SAE 3D add-on (SAE U.S. Patent No. 10,762,719)
Marketing add-ons like Product Finder and Digital Showroom
Analytics tools for quotation and configuration analyses
Activate offline client anytime
Visual set of rules processing
Flexible and scalable platform (private and public cloud as well as on premises)
Specification template for the selection of CPQ software
You want to implement a CPQ solution? If so, here is a template for creating an individual specification sheet – free of charge and without providing any of your personal information.
The specification contains all the important functions and features that need to be taken into account when selecting the appropriate CPQ solution.
You already have a configuration base?
You already structured and optimized your framework, dependencies and relationship management and want to make it available online to your global sales teams?
Or do you want to add sales guidelines to your technological configurations?
No problem! Our CPQ system is flexibly adaptable to your system landscape. Our standard interfaces enable immediate symbiosis between PLM and ERP.
Whether you use SAP LO-VC / AVC, Siemens Teamcenter, or PTC Windchill, our CPQ solution receives all information about materials, configuration releases, characteristics, values, prices, customizing, … without any additional effort at the push of a button. Even Excel structures can be adopted. The CPQ software makes existing know-how available to your sales teams, on your homepage, or in your online shop with a single click.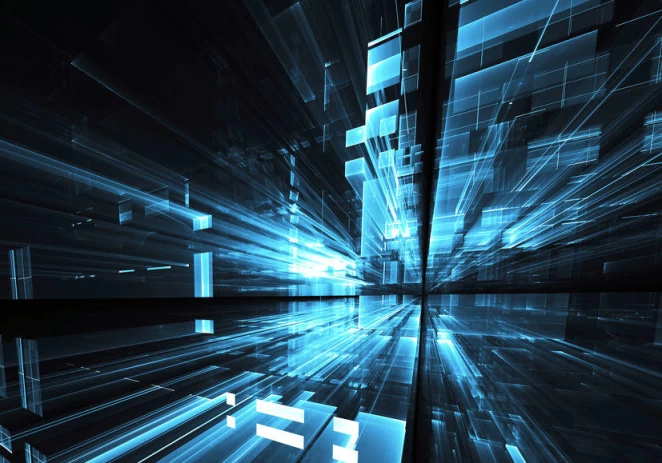 SAE CPQ software brings your SAP configurations (LO-VC) online with a single click.
Interested? Our CPQ platform can do much more – we would love to demonstrate! Just select the date that works for you to schedule a live demo: