Variant management software organizes variants and reduces complexity
Unique and yet standard?
No problem with SAE's variant management software! Master the challenges of B2B sales and ever-more specific customer requirements while standardizing your complex variants.
Leverage the flexibility of our variant management software whichever way suits your company best. Transfer variant data from existing ERP and PLM systems or create a new set of rules as easily as never before via visual functions in the variant management software.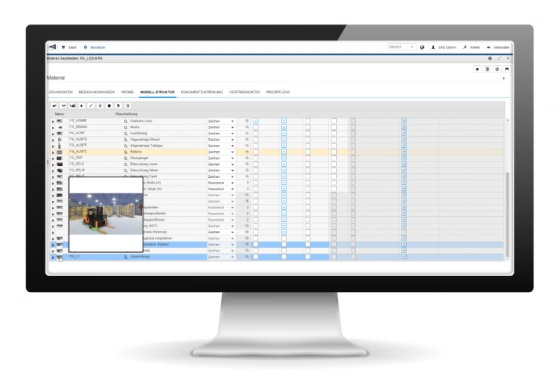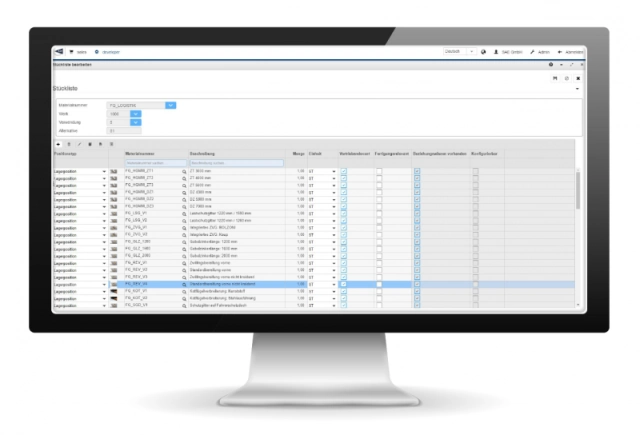 Connect existing PIM and PDM systems or other image and text databases via standardized interfaces and support your products across the entire product lifecycle in an easy and effective way. Implement changes quickly and comprehensibly and maintain sales data such as videos, texts, images via drag & drop functions in all relevant languages.
Create bills of materials with tried-and-tested functions in the variant management software and connect them with sales configurations. Consequently, the bill of materials generates itself based on the order in question, and production can get started much more quickly.
MASTER COMPLEXITY: QUICK, EASY, STRUCTURED
SAE's variant management software enables you to generate different versions at the push of a button and control country-specific and up-to-date data provisioning to your colleagues in sales.
Managing variants becomes easy with a quick and comprehensible overview as well as integrated analysis and evaluation functions for reports individually tailored to your requirements.
Benefit from numerous available analyses, for example about individual products or the orders created by the sales team. Identify tops and flops at the push of a button and get a head start on any market change with SAE's variant management software.